3T Ergosum Team Handlebar
It's your dashboard. Hook it up.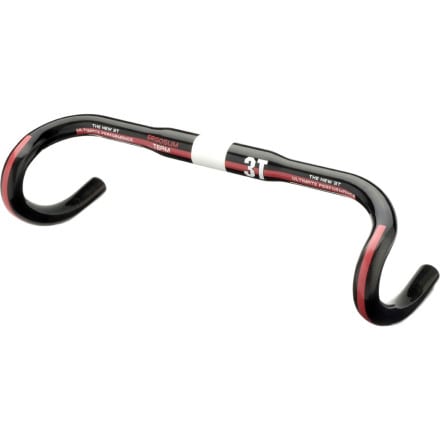 Average Product Reviews (1 Review)
3T Ergosum Team Handlebar:
3T designed the Ergosum Team Handlebar with greater reach and shallower drop than most traditional handlebars. With races spending more time on their brake hoods, this shape is becoming increasingly popular. The Ergosum is compatible with most clip-ons, and simplifies adjusting the brake angle because of the tight-radius tuen in the area where the brakes are mounted.
Features:
Material:

carbon fiber

Diameter:

31.8 mm

Width:

40 cm, 42 cm, 44 cm

Drop:

[128 mm ]

Reach:

89 mm

Weight:

[42 cm ] 201 g

Recommended Use:

cycling
More Photos: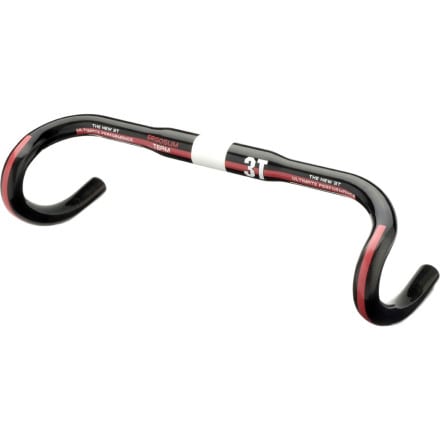 Reviews:
gab5091596 (0)
April 8, 2013
Wow.
I've always had a love affair with 3T. From it's simplistic aesthetic, to it's clean lines and beautiful use of material. Hands down, most comfortable bars I've ever owned. I ride a brakeless track bike, and the way the bends come out more gives the illusion of riding with hoods. Not to mention, they look damn sexy!