Stoic Synth Trail Crew Sock
An ankle-height performance sock that's made to reach summits.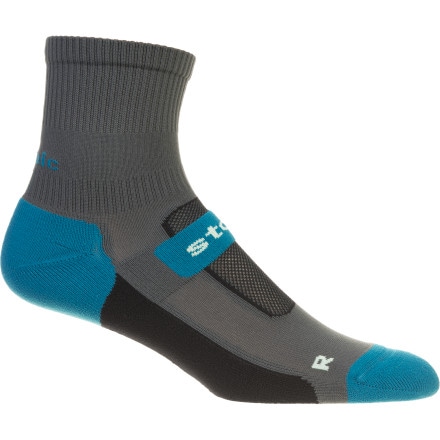 Average Product Reviews (1 Review)
Stoic Synth Trail Crew Sock:
Breathable to no end and padded where it counts, the Stoic Synth Trail Crew Sock treats your feet right over miles of trail whether you're running, hiking, or backpacking. Full synthetic construction means that air can flow freely through this sock, moving sweaty moisture and hot air away from your skin. A touch of spandex gives the Synth Sock just the right amount of flex so it stretches around your foot comfortably and then stays in place as you thrive in the wild.
A mesh panel on the top of the sock helps sweaty moisture and heat vent away
from your foot
Terry grid padding is zone-mapped to help cushion your foot when rocky trails get
rough
Durable construction at the ankle collar and through the body of the Synth sock
means you can rack up the mileage without replacing your socks every two weeks
Features:
Material:

98% nylon, 2% spandex

Height:

ankle

Recommended Use:

trail running, hiking, backpacking

Manufacturer Warranty:

lifetime
More Photos: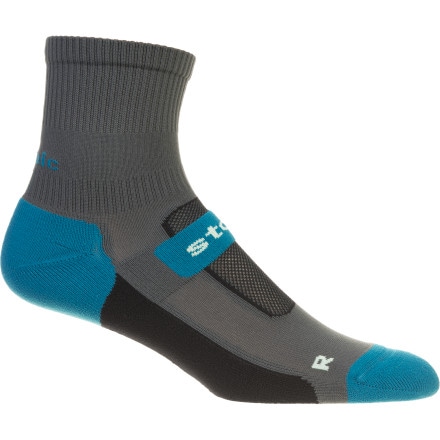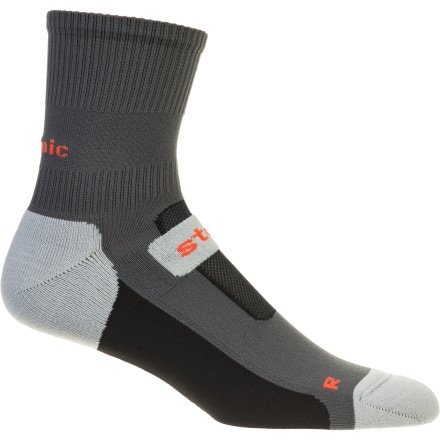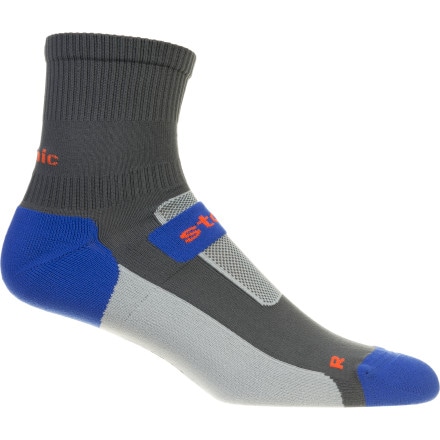 Reviews:
Simon Brewer (0)
May 31, 2012
For nylon, great sock
Keeps my feet dry, good construction. For really hot temps I did notice a little moisture slipping around, but they did hold better than cotton. I would recommend the merino wool socks, those are better for the price.