Princeton Tec 100-Lumen Push Light
Pushing value.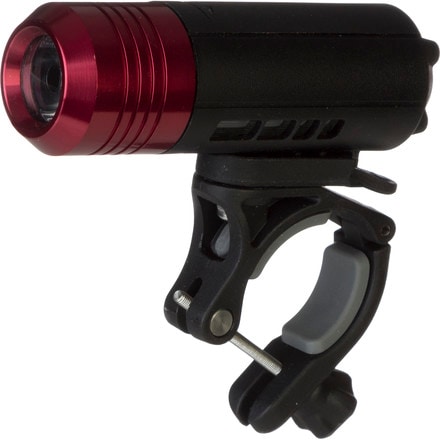 Princeton Tec 100-Lumen Push Light:
The Princeton Tech 100-Lumen Push Light cranks out an extremely impressive chunk of wattage, and in a very nice package, for something in this price range. The light has a sleek cylindrical housing and attaches to virtually any-sized handlebar with the included quick-release mount. There are three light modes (high steady, low steady, and flash) that can extract up to four hours of life out of three (included) AAA batteries. Red light "windows" on the side of the housing enables 180-degree visibility, and the entire assembly weighs 115 grams.
Features:
Bulbs:

single LED

Power Source:

3 AAA alkaline batteries

Batteries Included:

yes

Modes:

high steady, low steady, flash

Lumens:

[max] 100

Burn Time:

[high steady] 4 hours

Mount:

handlebar quick-release

Remote Battery:

no

Waterproof:

yes

Claimed Weight:

115 g

Recommended Use:

nighttime cycling, commuting
More Photos: