Vittoria Zaffiro Pro 2 Tire - Clincher
Train hard, win races.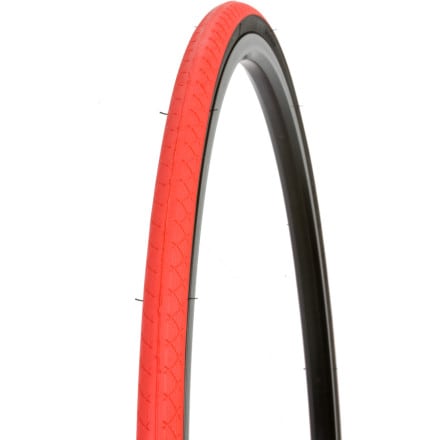 Vittoria Zaffiro Pro 2 Tire - Clincher:
The Vittoria Zaffiro Pro II Clincher Tire fulfills a wide variety of needs to an equally wide variety of riders. Constructed with Vittoria's durable Aramid Endura compound, the Zaffiro Pro II is built to roll fast, far, and without incident. The nylon Puncture Resistant Belt (PRB) found in Vittoria's higher-tier rubber, like the Open Corsa and the Rubino, is also used here. The Zaffiro Pro II accomplishes all this without adding an exceptional amount of rotating weight. Its newly developed tread, with deeper grooves in the middle and shallower shoulders, means you'll get excellent cornering in both wet and dry conditions. Since it's a 60 TPI tire, the overall cost is reasonably low for the high-quality performance. Black tread with black sidewalls only, leaving you to choose from 700C x 23mm or 25mm widths.
Features:
Size:

700 C

Bead:

KEVLAR®

Foldable:

yes

Claimed Weight:

240 g

Recommended Use:

cycling
More Photos: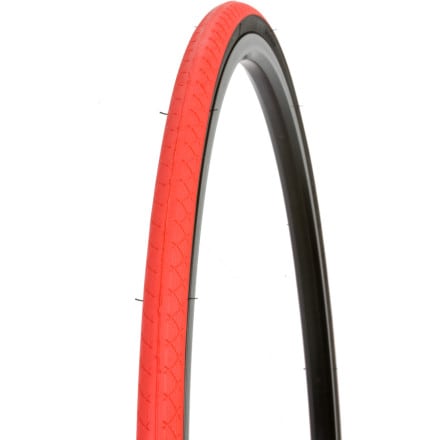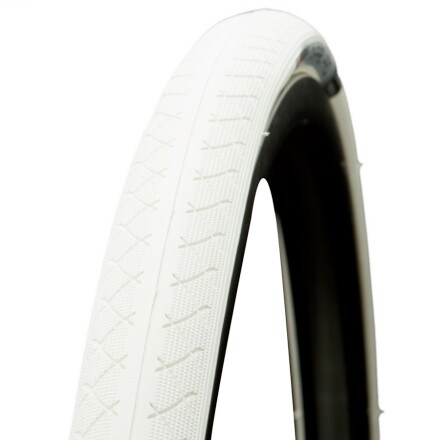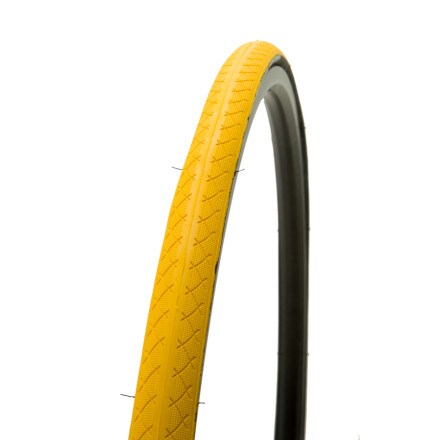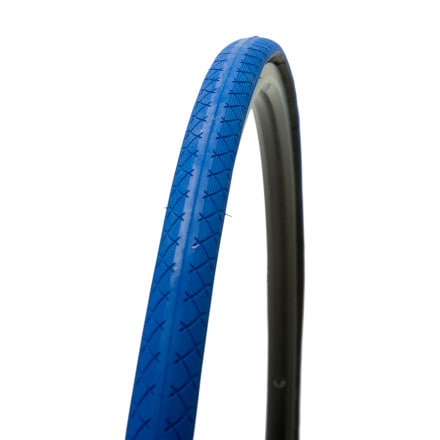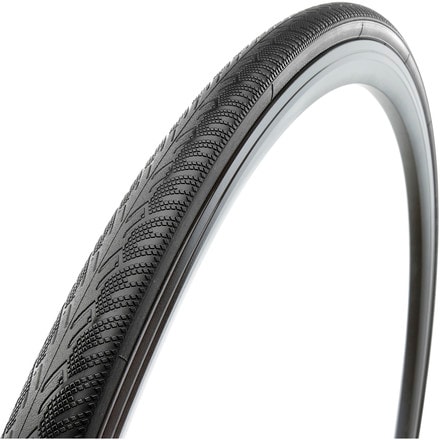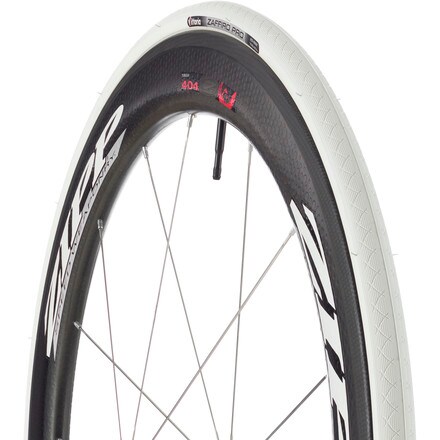 Reviews:
Brian (0)
July 26, 2012
Years of quiet, faithful service
I've run these tires on more bikes than I can count, always in the 25mm width. It's a fast-rolling, comfortable, durable tire. It might not be great for high-level racing, but it's the only clincher you need for training, recreational rides, and Wednesday Worlds. It's a tire you don't have to think about. It's not the lightest, it's not the toughest, it's not the smoothest. But it's close enough in all of those categories that I wouldn't even think about putting anything else on a road bike. I used to commute on them, too, but have since switched to the Fyxation Session 700 tires for a little more durability (they're twice as heavy, though).
Keepers (0)
April 16, 2012
Not bad.
Picked it up for commuting, and I have nothing to complain about. Don't have much to brag about, either. But I suppose that's all I can ask for. It's just as much of a pain to get on as any other kevlar bead, so be ready for that.
mcc3961868 (0)
August 9, 2011
Great training tire
Best training tire I've used. I've tried Gatorskins, Armadillos, Refuse, etc. and these have lasted the longest and cost the least. I don't ride a ton (~300 mi/wk), but I ride on all sorts of road surfaces and can't remember the last flat I had. They've even survived several rides of 20+ miles on dirt roads.
Griff (0)
April 5, 2011
Not recommended
These tires came on my new Cannondale Synapse 6 bike. In the first 1000 miles I had five flats. I don't ride on bad roads either, so it was surprising. I feel the saying "you get what you pay for" comes to mind with these tires. Overall I wouldn't recommend these. Having to change a tire during a ride really puts a damper on the day. Suffice it to say, I switched to Continental 4000S tires.
Kyle Robertson (0)
February 9, 2011
blow out in the house
These tires came on my new bike. After the first ride(8.5 miles), the front tube popped and damaged the tire. I hope this is not a sign of things to come. My cheap road bike never had a flat tire.
Cru Jones (16)
April 12, 2010
Vittoria Zaffiro Pro Tire
Rocking the red pair. They have been really nice so far. Put around 150 miles on them so far and I haven't had any problems with them. They have been wearing well, hold tight on those slushy spring mornings and I have no flats so far. Great tire for the price.
Jason (0)
December 2, 2009
better than a mountain bike tire
I have these on my road bike and I love em, why you ask, because it isn't my mountain bike tire!!
Brian B. (126)
July 1, 2009
Zaffiro, not Zaffrio, but still a nice tire
I use these on what used to be my commuter, but has now come into the job of recreation and training bike. It's not the lightest bike, and I'm not too concerned about weight overall. These are a nice tire for a situation like mine, where you want a reasonably priced tire that will last a long time. I commuted on these for about a year before I had issues (semi-regular commuting, average 2-3 days per week), but when I had issues, they were pretty big. Three flats in one ride, alternating tires big. Until that point though, they'd done a bang-up job. Definitely recommended.
ela3819825 (0)
May 26, 2010
I'm feelin it
put this tire on the back wheel of my fixie... last one i ordered lasted 3+ months. it is a good skidding tire in my opinion
Randy Sherwood (30)
May 21, 2009
OK Training Tire
These were very reliable for about 1,000 miles. By then they had a nice flat surface and became susceptible to flats. They were noticably slower than the Michelin Pro Race 3's I had before these. For the price though, not a bad deal.
Randy Sherwood (30)
May 20, 2009
OK TIres
Noticed right away that they were slower than the Michelin Pro 3's I changed from. The Michelins started getting flats at 600 miles. These didn't have any flats until about 1,000 miles. When they did have their first flat, I noticed that the tire was very worn. My LBS said it was time for new ones. These are cheap and fairly reliable, but not long lasting.