Yakima Quick Back 3 Bike Rack
Load and go.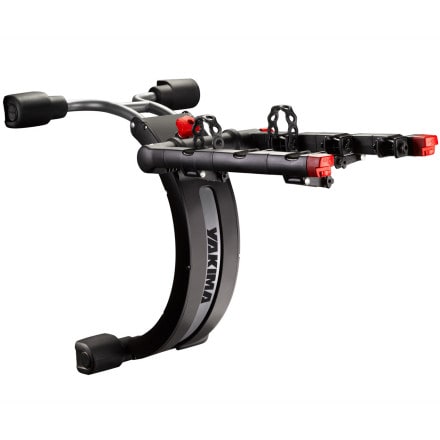 Average Product Reviews (2 Reviews)
Yakima Quick Back 3 Bike Rack:
The narrow arms on the Yakima Quick Back 3 Bike Rack fit a wide variety of bikes and easily fold down when you go bike-less and donít have time to take the rack off. The SwitchBlade anti-sway cradle mechanisms prevent the three bikes from knocking into each other and the knob makes it easy to adjust arm angles. Tri-padded feet plus coated, padded metal buckles protect your vehicleís paint while six labeled straps let you know when the rack is in place on your trunk. *Includes glass hatch hooks for glass trunk or gate mounts.
Features:
Bike Capacity:

3

Compatibility:

see car rack configurator above

Locks Included:

no

Recommended Use:

carrying bicycles
More Photos: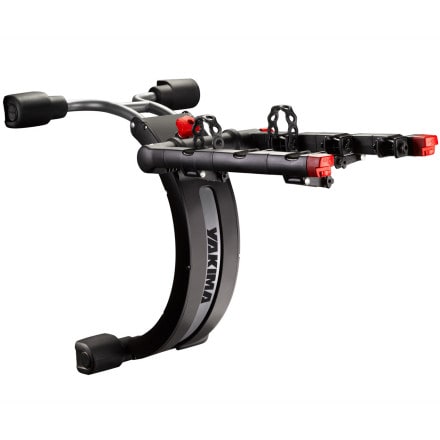 Reviews:
lew3512431 (0)
January 8, 2010
My quickback bike rack
Pulled the rack out after Christmas and put it right on my wifes Ford Escape. The instructions were easy, the installation was easier and it worked very well. We loaded two bikes on and traveled 600 miles round trip with no problems. The rack is very adjustable, and sturdy, the seat post arm kept bikes from "claninging" into each other. This rack was well worth the price.
Dave Bowen (0)
May 10, 2010
I Recommend
This rack has preformed exceptionally well. It is secure, quick to install, and keeps the bikes far away from damaging your car. It is the most versatile rack on the market- you can put it on your hatchback, sedan, or SUV. This is the best rack I have ever used. (Abnormal frames do require adapters)