Brooks Slender Leather Grips
Classic sophistication.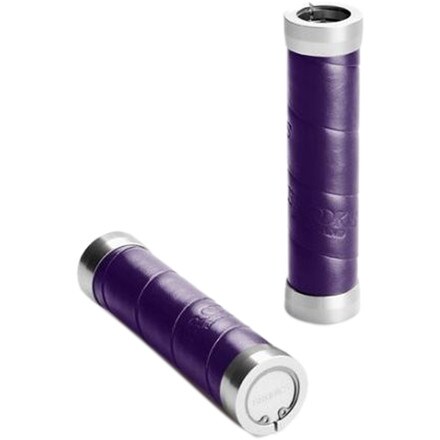 Brooks Slender Leather Grips:
If your urban bike needs a makeover, use Brooks' Slender Leather Grips to give it a timeless, classic touch.
The Leather Grips are made from a combination of vegetable-tanned leather — the same leather used for Brooks' saddles — and cork tape for comfort and durability. They utilize an aluminum core around which bar tape is wrapped in the same manner of traditional handlebar tape. The leather is affixed by a clamp that is easily removed in the event that the tape needs to be replaced.
The Brooks Slender Leather grips measure 130mm long and 22mm wide. They are available in Mustard, Violet, Turquoise, Raspberry, and Mandarin.
Features:
Material:

leather and cork tape, aluminum

Length:

130 mm

Claimed Weight:

118 g

Recommended Use:

urban bike
More Photos: