WTB Rocket V Team Saddle
It's dramatic.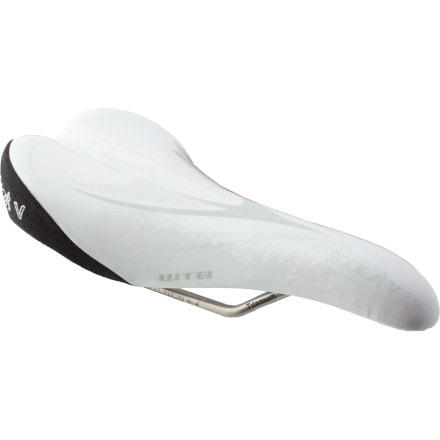 Average Product Reviews (1 Review)
WTB Rocket V Team Saddle:
The WTB Rocket V Team is nearly identical to the top-of-the-line SLT version. It uses the same titanium rails as the SLT to keep it trim, but it features a synthetic cover instead of leather to trim a few extra bucks off the bottom line. The Rocket V Team is available in Black and White. Both versions feature black diamond corner material for durability. Dimensions for the Rocket V Team are 127mm x 258mm. 225 grams.
Features:
Cover:

leather

Shell:

composite

Rails:

titanium

Weight:

225 g

Recommended Use:

road biking, mountain biking, racing

Manufacturer Warranty:

1 year
More Photos: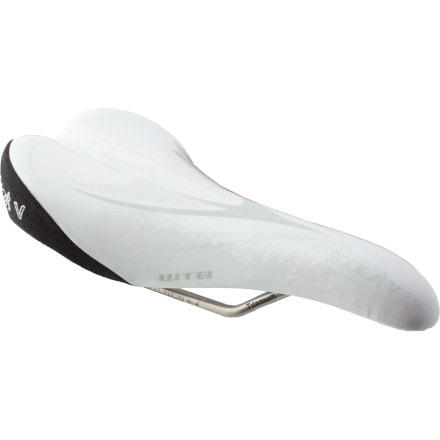 Reviews:
OpinionatedGeek (0)
August 5, 2010
Too skinny
Very skinny saddle.. according to WTB it is 127mm wide. On the plus side it is very light with Ti rails. WTB makes some great saddles, this is not one of them in my opinion.