Lezyne CNC Digital Drive Pump
Digitize your pre-ride routine.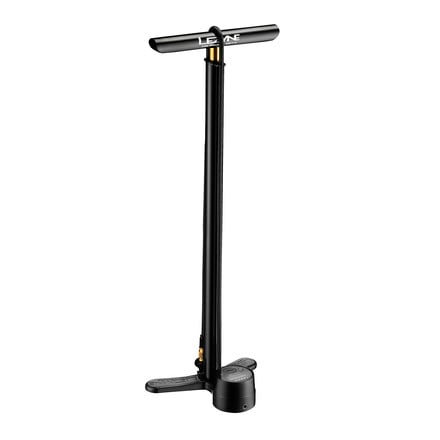 Lezyne CNC Digital Drive Pump:
Well, the day has arrived. Pumps are now high-tech cycling equipment. While we're quite certain that we could live without the large, easy-to-read, and accurate digital screen on Lezyne's CNC Digital Drive Pump, we have no idea why we'd want to. It certainly wouldn't be because of concerns over waking up one morning to find a dead, useless pump. Even as its one-year life begins to dwindle, the battery's indication icon will make sure you have plenty of warning to change it out.
Other than the digital screen, the CNC Digital Drive is much the same as its analog counterpart. It features a full CNC machined aluminum construction: barrel, piston, base, handle, and digital gauge body. It also comes stock with Lezyne's ABS Flip-Thread Chuck, which screws into the braided nylon hose to accommodate both Presta and Schrader valves. The Flip-Thread Chuck's ABS is a wee button on the unit's side that either releases hose pressure so you can gracefully remove it from the tube's valve (Presta) or bleeds pressure from the tube for exact PSI control (Schrader). The pump also includes a Speed Chuck, which effects a 90-degree angle on the otherwise straight-ahead Flip-Thread Chuck, allowing for use with deep rims and disc wheels that have limited valve clearance.
Features:
Material:

aluminum

Valve Type:

Presta, Schrader

Max Pressure:

220 PSI

Recommended Use:

inflating tires

Manufacturer Warranty:

2 years
More Photos: